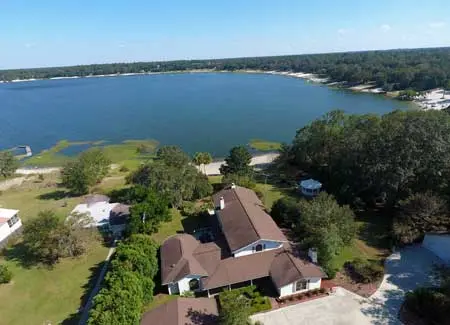 The Lake Area

Keystone Heights and Melrose, Florida... the friendly area conveniently located in North Central Florida between Jacksonville and Gainesville. The Keystone & Melrose lake region is a beautiful area of rolling landscape, large mossy oaks, and sand bottom lakes. Many homes are on or near a lake.

These dwellings range from luxurious homes to rustic weekend cottages. The lake region prides itself as being a small family oriented community with country atmosphere, unlimited water sports and relaxed living.
Keystone Heights

The early years of the Florida land boom saw the development of a town originally called Brooklyn. But in 1922, J. J. Lawrence, of Pittsburgh, Pa., settled there and was responsible for the adoption of the present name in honor of his home state, which is called the "Keystone State." The City of Keystone Heights was incorporated in 1925.

Calling itself the "Home of good water," Keystone Heights is indeed blessed by nature with a multitude of lakes, making it a paradise for fishermen, boaters, swimmers, campers, picnickers or those simply looking a beautiful place to rest and live in the sun. Keystone Heights is 48 miles southwest of Jacksonville on State Road 21. It is truly a "commuters town," since many of the residents commute daily to work within a 50 mile radius.

In 1998 the City of Keystone Heights was designated by the Governor's Rural Economic Development Council as the "Outstanding Rural Community in Florida". A sign of the City appeal is when you say you are from Keystone Heights and hear most people respond with: "it's such a pretty place".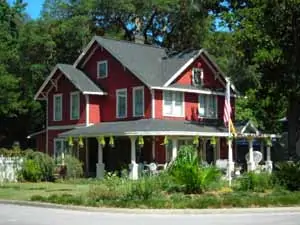 Melrose

Melrose is a small, unincorporated community in north central Florida that straddles Alachua and Putnam counties. It is located approximately 60 miles south of Jacksonville and 20 miles east of Gainesville, home of the University of Florida. Melrose, along with its neighbors Keystone Heights and Hawthorne just minutes to the north and south, are known for their many fine freshwater lakes and stately oaks. An easy commute for Gainesville professionals, the area is also attractive to active retirees who seek the nearly perfect climate for year-round activities that include fishing, sailing, skiing golfing or just sitting back and watching the sunset over six-mile Lake Santa Fe.

Melrose has many historic properties on the National register for their historic and architectural value. Actually, it has 72 sites on the register and since 1988, Historic Melrose, Inc. was formed to preserve those properties with significant historic value. The Melrose Historic District was formed in 1990 for that purpose.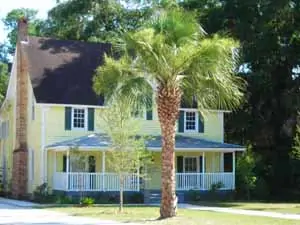 Hawthorne

Hawthorne is known as "A Sportman's Paradise." It is located at the intersection of U.S. 301 and State Rt. 20, just 20 miles east of Gainesville and 30 miles north of Ocala (Thoroughbred horse country). People enjoy the beautiful lakes in Hawthorne and regularly visit the many fish camps. For the nature enthusiast there is a walking, bicycling and horseback riding State Trail which stretches 17 miles from Gainesville to Hawthorne. A golf course and RV park have also recently opened.